Happy Thursday!  I assured you more video was coming and here it is.  Today I'm presenting you with this weeks grocery haul and a seriously LAZY meal prep.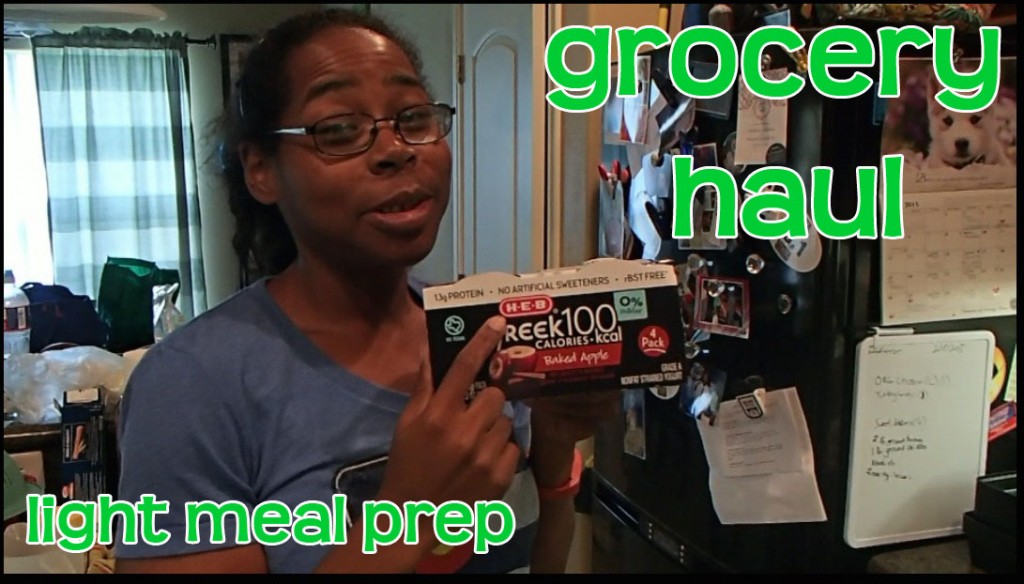 Warning this really isn't how we do it every week but we returned from out of town a little later than planned and this is what you got! And it's kind of sad that even with a list, we didn't purchase everything we need. A more complete meal prep session will be coming at you next week but for now, enjoy the video.
Just for the recap of what we are eating this week:
Breakfast: overnight oats and egg muffins
Snack: Boca on a bed of lettuce
Lunch: Tofu stirfry with rice
Snack: Luna bars
Dinner: Tempeh spaghetti
I'm wicked excited to bring you these videos because I feel like it will transform the blog into something better AND I can better answer those questions people always seem to have. The editing will get better and the content will grow. I can't wait.
But most importantly, what are you eating this week?