There was basically no meal prep this week.  I've been trying to get to the blog all week, but it's always been the last thing.  I want to start off this post by thanking everyone for the birthday wishes.  Seeing all of those messages made me feel very special.  Thank you from the bottom of my heart.
Last week I had everything together, this week it's just been a struggle.  It has been an odd week.  My birthday was Monday so we went out to eat.  Tuesday was just a rush filled day and I got some fish tacos from the food truck.
Yesterday was the 4th of July and my plans got washed away by the rain.  I was going to run a race with Tiny Tot but there was no way that was going down in that type of rain.  I had to pull a mom decision.
After going back to sleep, I ended up eating a salad for breakfast. (Look, I realize my food photography skills are lacking.  I'll make a post about this later, but I will improve the photos.)
The 4th of July always makes me want hot dogs.  I did plan this little bit ahead and got these with the grocery haul on Sunday.  I almost caved yesterday and went to the Wienerschnitzel.  That would be a waste of money because I spend $6 on these Applegate Farms turkey hot dogs.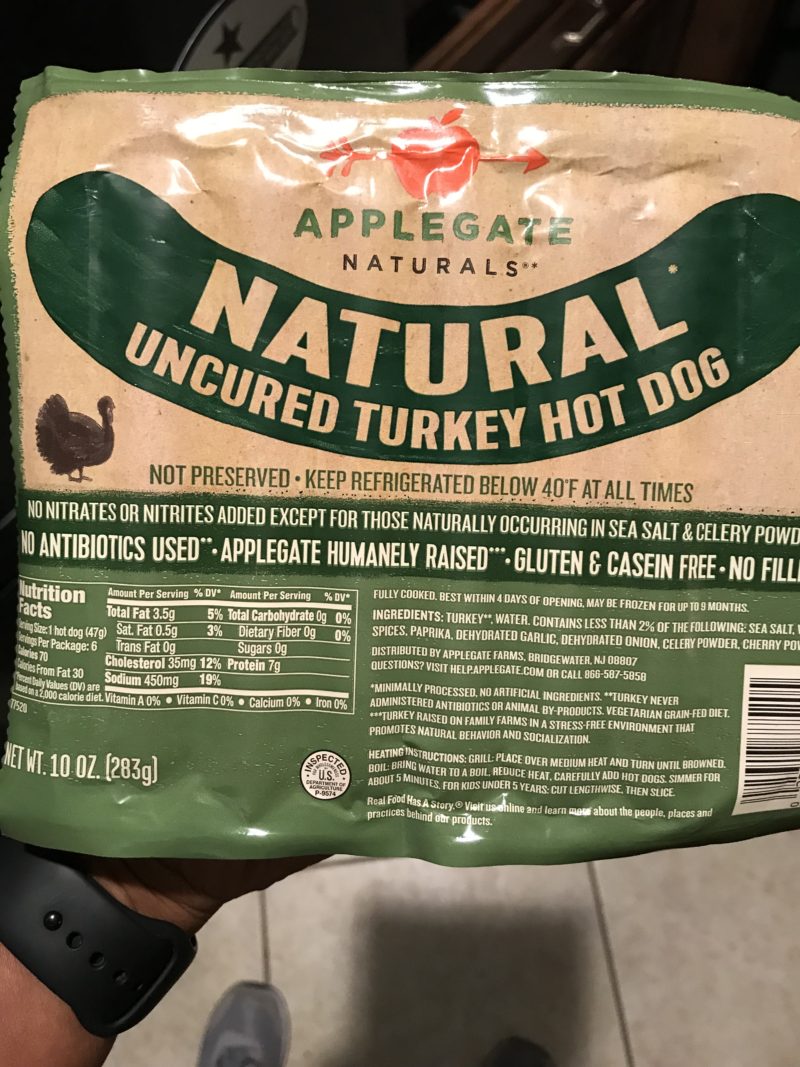 The nutrition on them was pretty decent and the ingredients were ok for what it was worth. I wish I researched these products when I was pregnant because I craved hot dogs my entire pregnancy.  I didn't eat hot dogs because I feared the nitrates.  Nitrate free foods never crossed my mind but those foods do exist. The little things you learn after trying to feed your child the "right" foods.
We did prep some turkey taco meat for salads and just tacos.  It wasn't a complete bust but it's been very easy in the house this week which has led to quite a bit of eating out.  It's just one of those weeks and I can't be afraid to admit it. We haven't even eaten it though.  I purchased everything, I just didn't get the meal prep done.  It just didn't seem so important.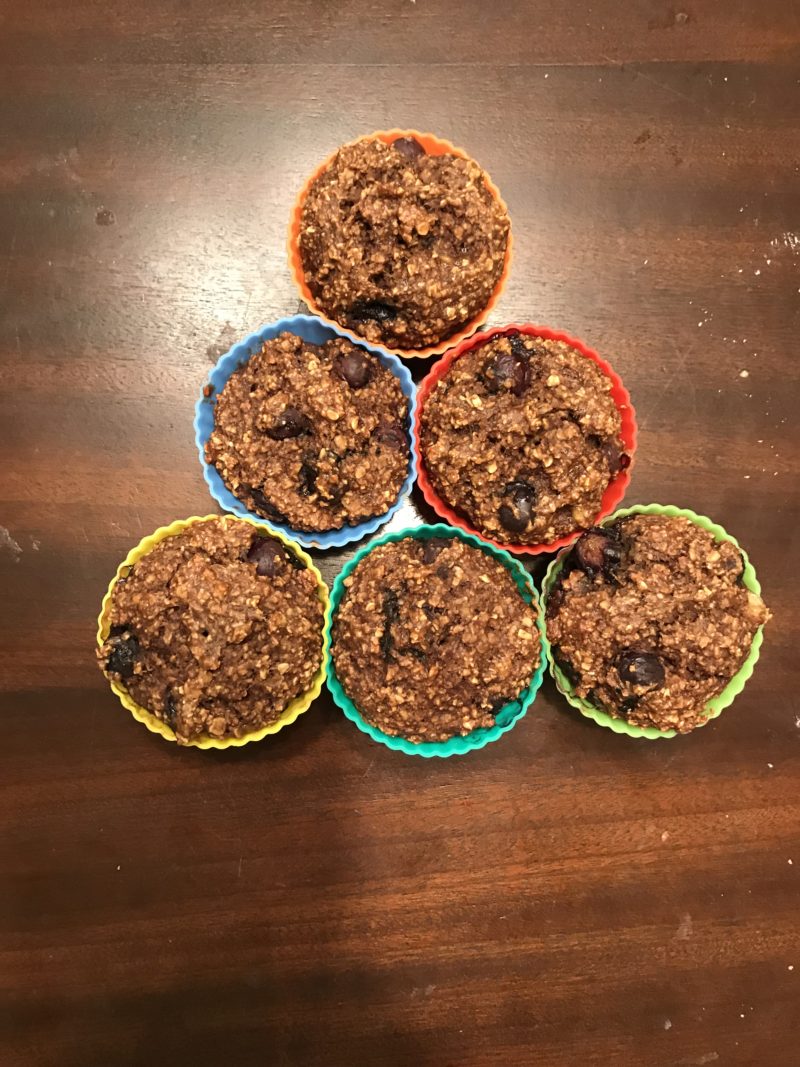 I did manage to make my Muffin Club for Moms muffins.  The recipe this week is One Bowl Blueberry Banana Oat Muffins. This week the muffins turned out much better.  I've been using oat flour with everything because it's easy to make and cheap.  There are so many things to learn about sugar, coconut sugar, almond flour, natural sugars vs refined sugars.  Sometimes it's hard to keep up.
I didn't do a good job at planning the meals this week because I didn't take the time.  I think I will start planning out meals for a couple weeks at a time just in case I run into the same problems in the future.  Meal prep does take time and I just didn't take the time this week.
Did you meal prep?  What did you cook?