Walk (or run) a mile a day with me.  I've been pushing my Together We Move Group really hard but I think the internet has been hiding my messages.  Streaking was not really my thing but this year I decided to give it a try.  I really needed to get back into running and a streak was exactly something I needed to give me a push.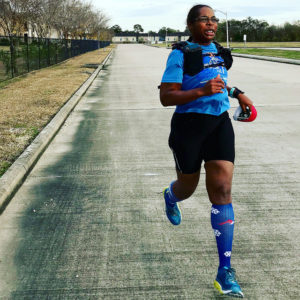 I've started a group and we've been on a streak since October 1.  But now is the perfect time for you join in the group and walk or run a mile a day.  I just wanted to share some reasons why a run or walk streak is great!
 Joining in on the streak just gives you an extra push to get just a little bit more active a day.  There isn't a specific amount of time that is required.  You just have to commit to running or walking a dedicated mile per day.  It's 15-20 minutes that you are investing in your health.
The streak will help with time management.  We always say we don't have time for things or we just can't make it work.  This will teach you a little bit about prioritizing and making time for your healthy choice for yourself.  The longer you get into the streak, the harder it is to break because it's just become a normal part of your day.
This would be a great chance to get together with friends and just walk around the neighborhood.  Use the time as your social minute or take it as a more rigorous workout.  The most important thing is that you get moving so do whatever it takes to get you motivated.
One mile can lead to so much more. Small steps lead to big strides.  If you can commit to one mile, then maybe later on two miles will just come easy and so on and so on.  This could be a huge turning point in your life.
It won't hurt anything for you to try it.
Everyone who has been in the group has great positive feedback.  It's a non-judgment group of people who are supporting each other.  If you're interested in joining, leave a comment and I'll add you to the group.  The more the merrier.
I'm on day 161 of my streak, how far do you think you can make it in a streak?