You're not alone if you're someone who looks in the mirror and feels a bit low or down sometimes. Life is always interesting, and some days are more challenging than others. However, it's essential not to give up trying or give up on yourself while dealing with problems.
You can take steps and actions to help move you forward in a better and more uplifting direction. If you're ready to take back control of your life and ensure you put a smile back on your face, then take the time to review what to do when life gets hard.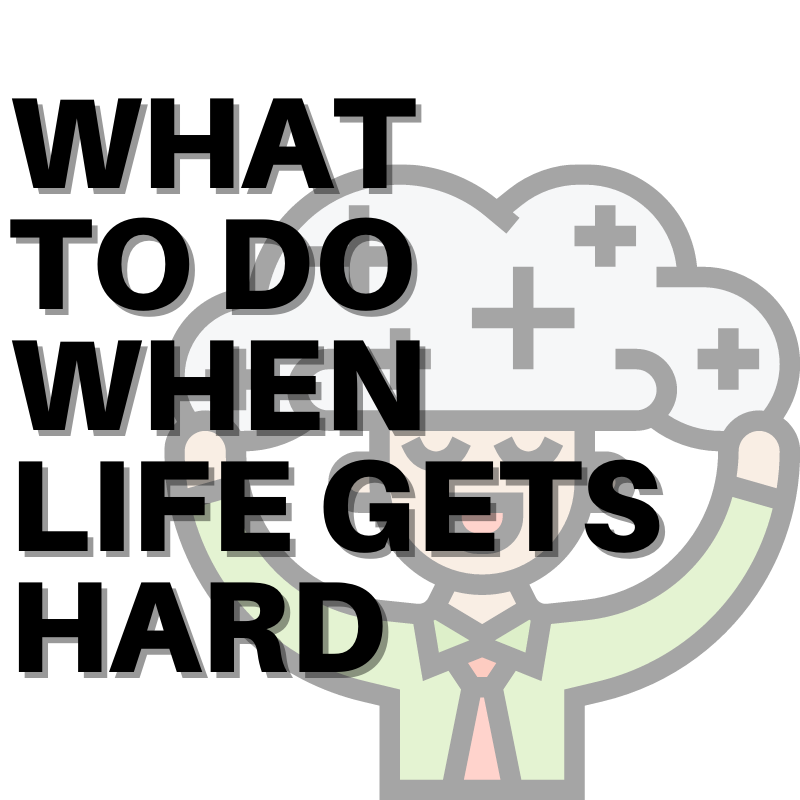 Embrace Change & Stop to Reflect
Getting too comfortable in one place for too long isn't very helpful. It would help if you recognized that change is the only constant in life. Begin welcoming change with open arms, and you'll discover that life flows a bit easier and more naturally. Stop to reflect on your current life goals and be willing to make any necessary adjustments. Goals give you purpose and help you stay motivated instead of you sitting around worrying about what may or may not unfold for you. Many answers may come to you if you take time for some quiet reflection and meditation. 
Seek Professional Treatment
Another option, if you're struggling mentally, is to seek professional treatment. There is rehab for depression, and these services can help you greatly if you take advantage of them. The professionals have the tools and resources to help you navigate your emotions and mental state. It would be best if you never hesitated to reach out and get assistance with your mental health. Instead, be proud of yourself for acknowledging that you don't feel your best and for getting the help you need to feel great again.   
Get Physically Active
Besides laughter, exercise is also an effective way to boost your mood. You'll feel happier after you work out and gain more confidence as you lose extra pounds and tone your muscles. You can commit to getting and staying physically active when life gets hard. This positive way to deal with your feelings will help you reduce stress. Find activities you enjoy that keep you moving, or join a local sports team to exercise, meet new people, and have some fun. Make a playlist and walk or run around your neighborhood if you can't attend the gym daily.
Tap into Your Social Network & Activities
You may isolate yourself when you feel down, and life gets hard. However, this may only worsen matters, and you might feel even more down when alone. Instead, tap into your social network and find activities or organizations that interest you that you can join. Create and maintain a social calendar to get out of your house and spend time with others. Consider volunteering your time which will put a smile on the faces of the people you are helping and on your own. 
Be Thankful
When life gets complex and challenging, it's a wise time to be thankful for what you have. Daily gratitude is a great way to boost your mood and help you maintain a positive attitude. Make a list of all you're thankful for, and you'll see that things may not be as bad as they seem. Write these items down on paper so you can see all the good in your life for yourself, and review the list anytime you need a pick-me-up. You may realize your problems aren't as big as initially. 
Treat Yourself
Self-care is another essential piece of the puzzle regarding being and staying happy. When life gets hard, you must treat yourself and give yourself some grace. Go easy on yourself as you try to navigate the curveballs life throws. Be as kind to yourself as possible by caring for yourself mentally and physically. Remember, you don't always have to spend money to treat yourself. For example, you can watch a funny movie, go to bed early for a good night's sleep, or have a spa day at home. There are different self-care activities to do, and you'll notice you feel so much better after you prioritize these types of to-dos.