Welcome to my favorite post—what a way to welcome you back into the blog life. Today, I will talk about some of my favorite things I've loved lately. I want to make this a monthly thing, and I hope something I love will maybe be something you love. Let's get started with the list.  I have some home decor, beverages, books, and more for you to explore.
Casaluna bedding is the best. I've never spent that much money on my bedding. I always look for the more "expensive" bedding and buy something cheaper. As I grow older, I have learned to embrace the phrase "buy it nice, or buy it twice" mentally. I finally took the plunge and purchased some more expensive bedding. When I go to Target, I look at the Casaluna stuff but always opt against it. That was until summer came a couple of months early, and I would wake up sweating in the middle of the night.  Temperature regulating sheets became a necessity, and if I was going to spend the money, I wanted to ensure those sheets did what they promised. Let me tell you, these sheets have not let me down.  
A couple of years ago, I purchased a quilt off of Amazon, which kept sliding off the bed, so I knew what was happening. I also wanted a lightweight quilt or converter on my bed, and I almost opted for a cheaper white quilt until I read the reviews of it sliding off the bed. I decided to buy the Casaluna quilt, and it has been magical. It's lightweight and keeps us cool during the HOT summer nights.
Netflix has so many things to offer, and trust me, and I indulge in all of those Netflix pleasures. I tried out the Lincoln Lawyer, and I loved it. I'm in my cop/crime drama era and live for all the shows like this one. The show is about a lawyer (who likes to drive Lincoln cars) coming back into the world of law and is left to unravel the mystery of why one lawyer's murder and why that lawyer left his practice. It's intriguing to see the ins and out of defense cases and how the evidence is collected. This show had me hooked in the first episode.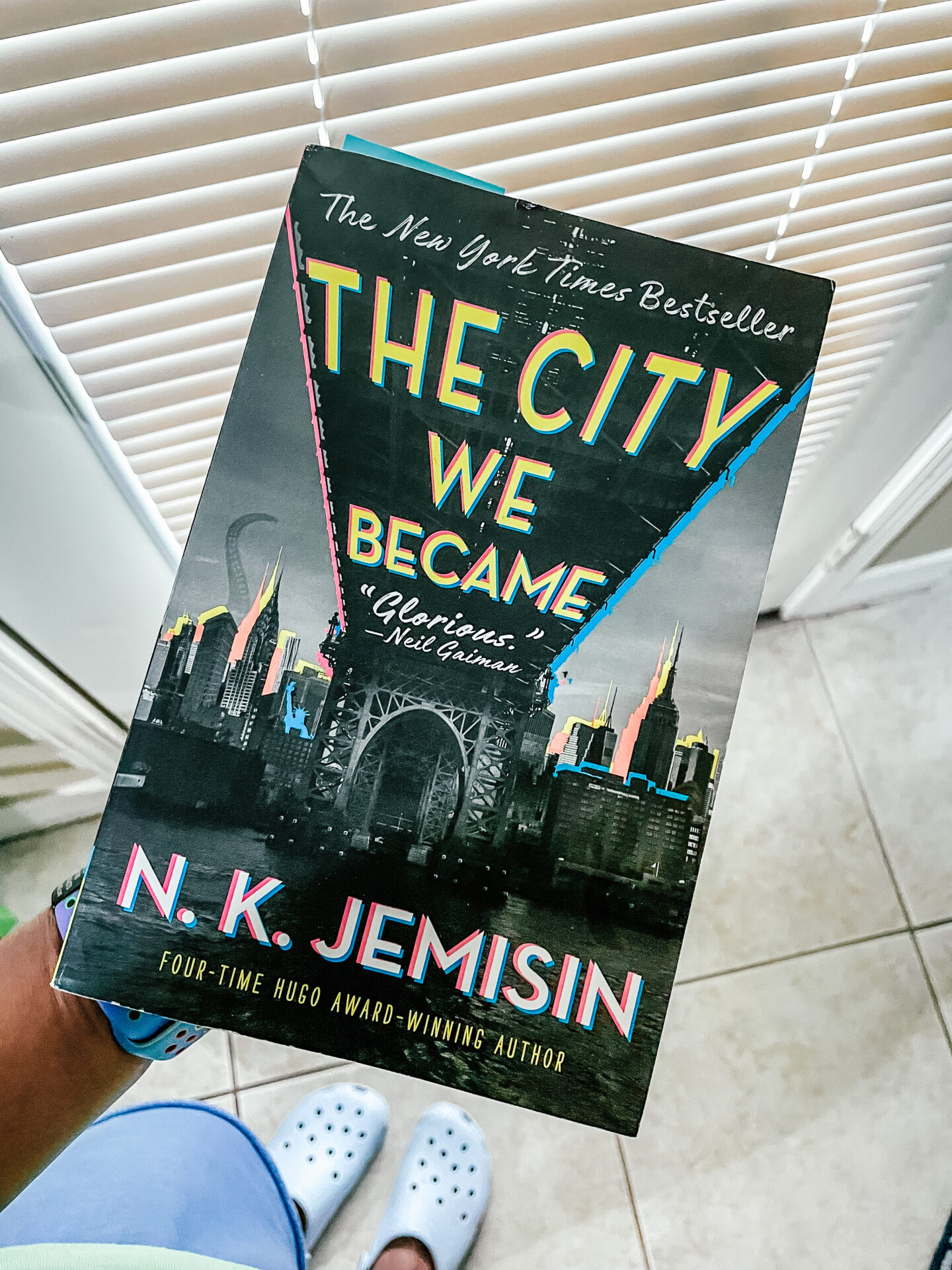 The City We Became by N.K. Jemisin has been on my TBR list for a while, so I decided to open it. I was drawn into this book immediately because each character embodies a different borough in New York City. The characters are written so well to represent their borough and the social issues embedded into the story. The book is a character-driven story and the first book of a series (or maybe a duology). I can't wait to see what happens next and how the characters continue to evolve.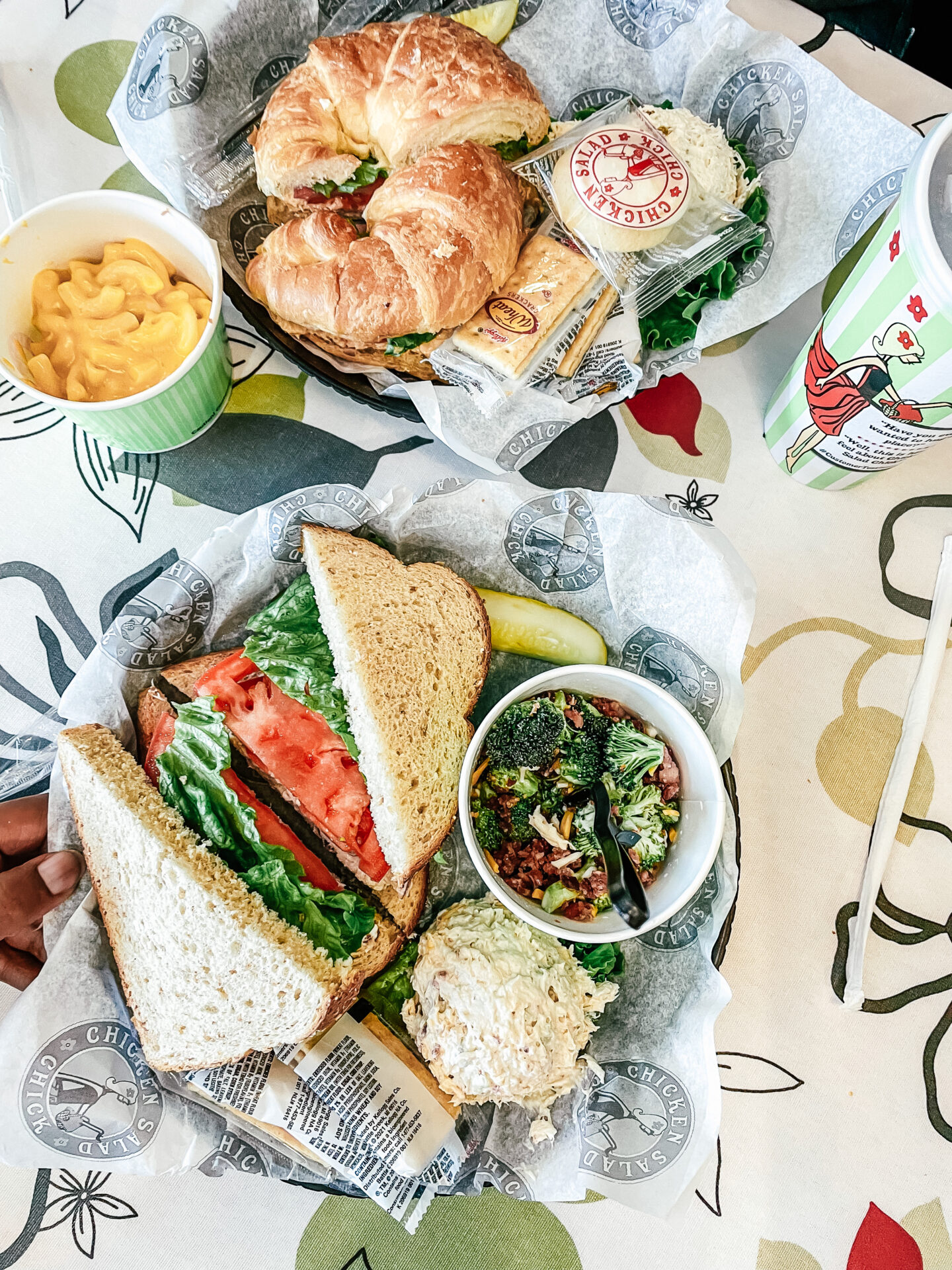 Chicken Salad Chick is by far my favorite fast-casual restaurant. Unfortunately, I don't have one of these restaurants near me. Whenever I take my travels through the deep south, it's always my favorite place to stop on the road. How can you go wrong with chicken salad? And Chicken Salad Chick has so many different types of chicken salad. I like the Fruity Fran because I like sweetness, but I can't be mad at the Buffalo Barclay or the Barbie-Q chicken salad. I love my chicken salad in a sandwich with a side of broccoli salad.
Topo Chico Hard Seltzers have become my drink of summer. I discovered these through a grocery store sample, and I've been hooked ever since. Topo Chico makes my favorite mineral water, but the hard seltzers are so good. My favorite flavor is Signature Margarita, with Strawberry Hibiscus coming in a strong second. If this is your thing, give these drinks a try.
These are my favorite lately.  Leave a comment to tell me some of your favorites, and please let me know if you try any of my favorites lately.