My November reads. I had a solid month of reading for November with six books. Let me give you a quick rundown of my reading month, and maybe you'll find something you like! What are you currently reading?
I was most excited about the book:
The World We Make by N.K. Jemisin
The follow-up to The City We Became is the second book in the duology. I loved the writing style, current event tie-ins, and the world-building that happened in the first book. Of course, this carried over into the second book, and I was excited to see how the story ended. Sometimes I felt like nothing was happening in the book, and then things needed to start happening all of a sudden to end the book. It felt rushed at the end, but the book kept me entertained. ⭐️⭐️⭐️.5 ⁠
The most hyped book of the month:
 It Starts with Us by Colleen Hoover
It Ends With Us is a highly talked about Colleen Hoover book I liked but didn't love. That being said, I was not mad a book would come out to tell the story of Lily and Atlas. We didn't need a whole book on their story. I enjoyed It Starts with Us, but it didn't need to be an entire book. It was good, and it's great to have closure on Lily and Atlas. ⭐️⭐️⭐️ stars⁠
My Kindle Unlimited pick: 
Better Than The Movies by Lynn Painter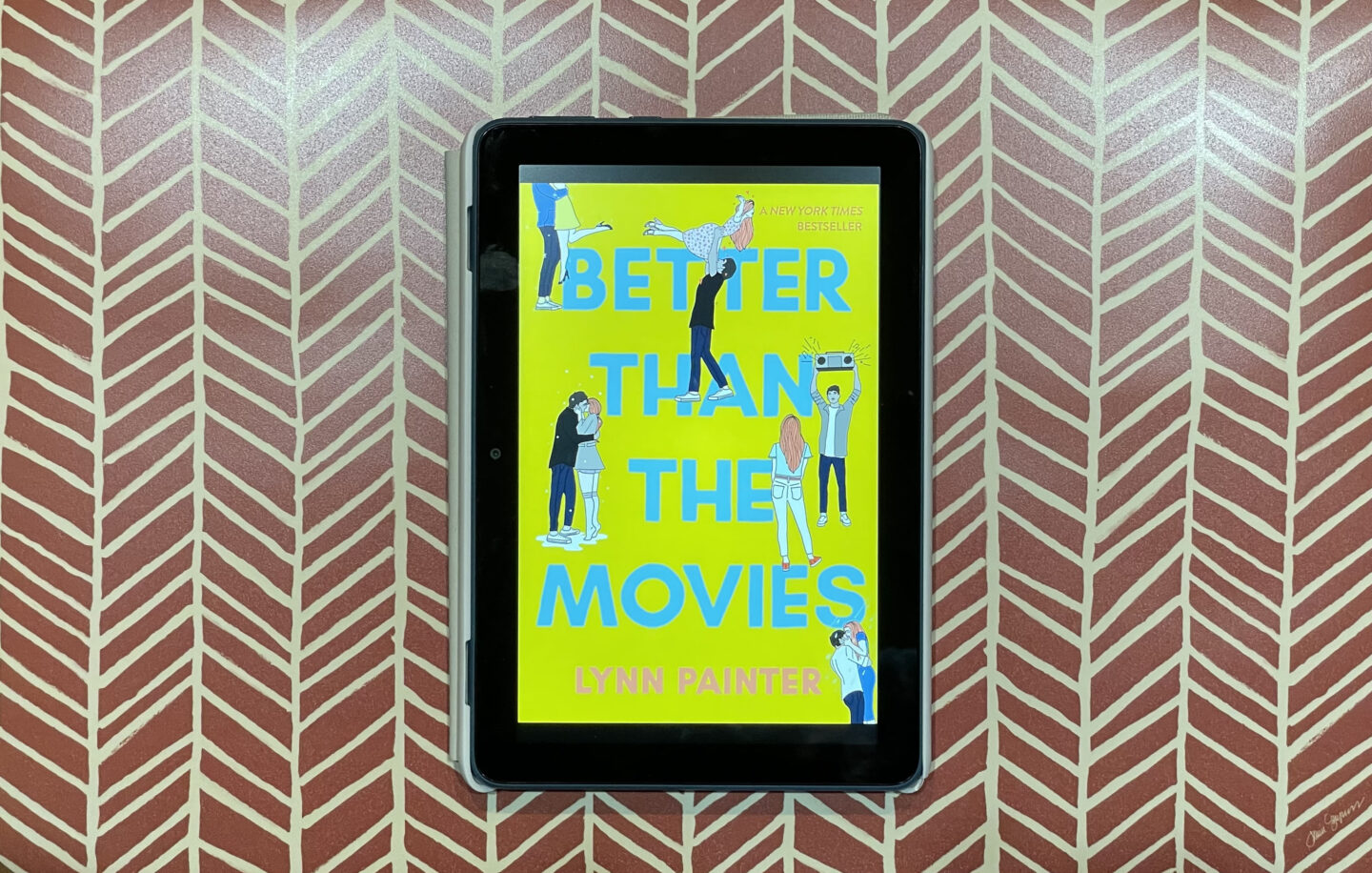 This book is a YA romance, so it's not spicy or scandalous. Better Than The Movies is a coming-of-age story with pop culture references for the early millennials (aka ME!). The book was light, witty, and a feel-good book. I wish sometimes characters would say what they mean/want because that storyline is occasionally hard to get behind when it takes up a whole story. ⭐️⭐️⭐️.5 stars⁠
My library book pick:
 The Unhoneymooners by Christina Lauren
This story is about Olive, who is "unlucky" in life. After a series of unfortunate events at her twin sister's wedding, Olive is forced to take her sister's honeymoon with a guy she doesn't like. The fake honeymoon soon turns into something more, which isn't the story's main plot. This storyline opens up a whole can of worms. Olive may have been the "wet blanket" to everyone else, but I saw her as a strong female character who wasn't afraid to see all sides. Her romance with Ethan didn't seem forced or unrealistic, which made the twist in the book so much better. ⭐️⭐️⭐️⭐️⁠stars
Because I'm obsessed with the series:
A Court of Wings and Ruin by Sarah J Maas
The ACOTR books are thick, but the story is written so well. I have become completely invested in these characters and the world, so it's easy to get wrapped up in these books. The books lead to a great war with the King of Hyburn; this is where it all happens. So many things happen in these books, so every page turn brings something new. When I'm done with the book, I can't stop thinking about these characters. ⭐️⭐️⭐️⭐️⭐️ stars⁠
A Court of Frost and Starlight by Sarah J Maas
A Court of Frost and Starlight is a novella in the series. People say you don't need to read it, but I suggest you do. I enjoyed the in-between story, to learn how people deal with life after the war. Also, it's a great way to set up Nesta and get to know what is going on with her. It's essential information to carry you into the series' final book. ⭐️⭐️⭐️⭐️⭐️ stars
December TBR
I had a solid reading month, and I enjoyed most of the books I read.  No duds like October.  Now I'm ten days deep into December, and I've read three books. I'm not planning a TBR list for the month; I want to read happy-go-lucky books during the month to match with some holiday vibes.
What are you reading? And what's your favorite book genre?